What you will Need
Measure your Stuffed Pillow that will go inside of your Pillow Cover you Sew. Mine is about 11 1/2 inches, so cut out your fabric at about 12 inches.
Now you are going to Cut out strips of Fabric that are about double the length of the actual pillow. My Pillow is 12 inches long, so I would cut mine out at 24 inches.
Take one of your Strips and put your machine on the basting stitch. Make sure you are sewing down the middle.
Make sure you don't cut your thread right next to your fabric. You need all the thread you can get. This is what you will pull to gather your seams. Give about 1-2 thread allowance.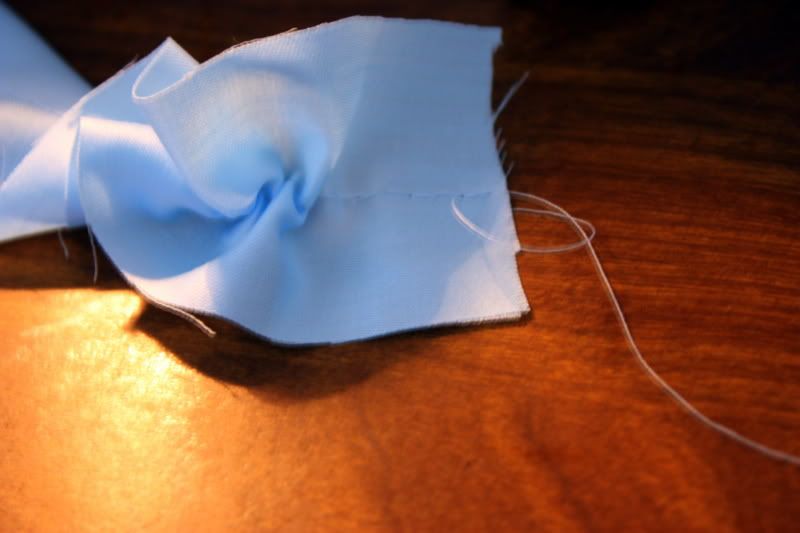 Now grab one of the thread's and pull carefully, if it breaks, you have to start over.
Get one side of the pillow and start pinning your gathered pieces. Make sure to lay them flat because it can get hard to sew them since they are all gathered.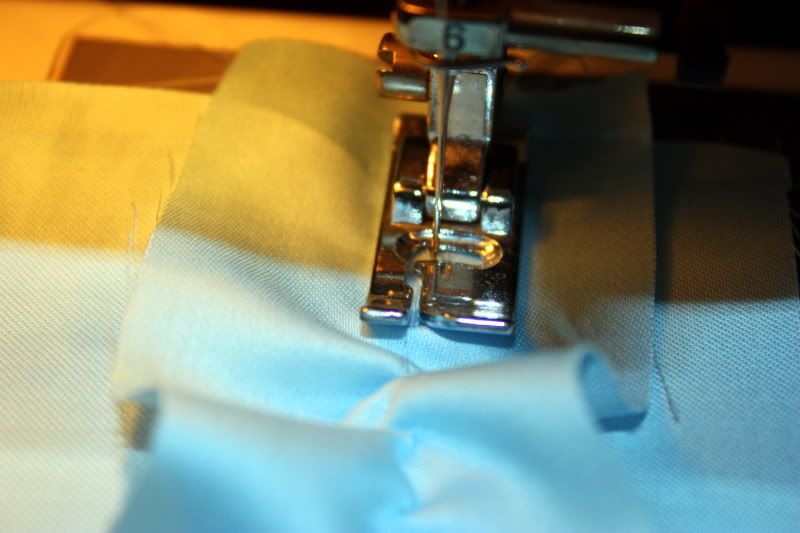 This can get difficult, but you gotta have patience. Make sure you put your machine back on normal stitch. Just sew on stop of your baste stitch.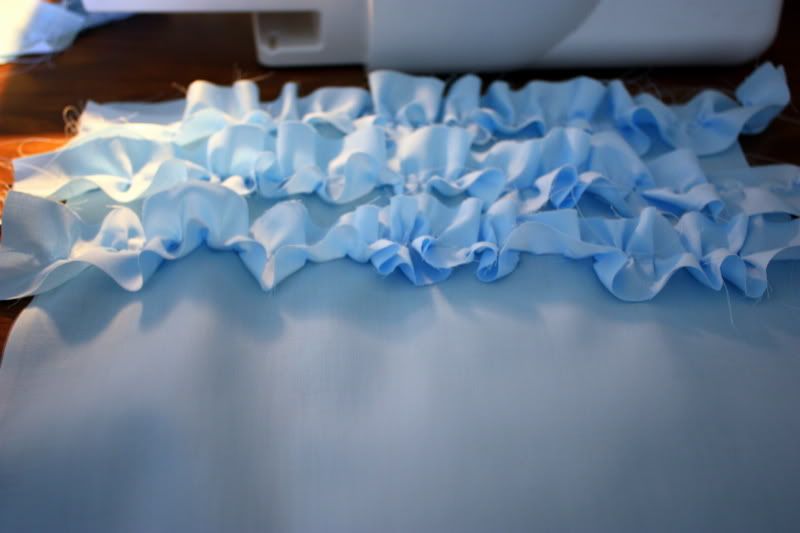 Now take your other piece of the pillow you cut out, right sides together and sew. Then you will turn it inside out, and put the pillow in. I usually hand sew one side.
Now you are done!! I made 2, so it's not one long big one!