Tuesday, May 31, 2011
Monday, October 12, 2009
This is very easy. It took me about an hour to make this. Whenever I have bought pot holders, my biggest problem is that they are just not big enough. This makes it hard to grasp the hot plate or pot. I am always afraid I am going to burn something. I decided to make one so that it is big enough to grab with lots of fabric covering your hand. Sure, you could use a mit, but it does take a lot longer to get those on, plus you can put the hot pot or plate on top of the pot holder. It works out great!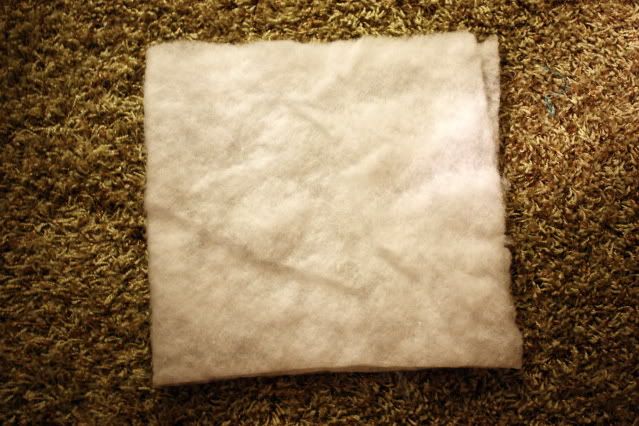 To be Honest, I don't know the dimensions of this pot holder, so I just eyeballed the length that I wanted it. Get some batting, I doubled this one to give it more thickness and stability.
Now cut out your fabric. I like this one a lot, but I wanted a contrasting color, so I used a yellow on the other side.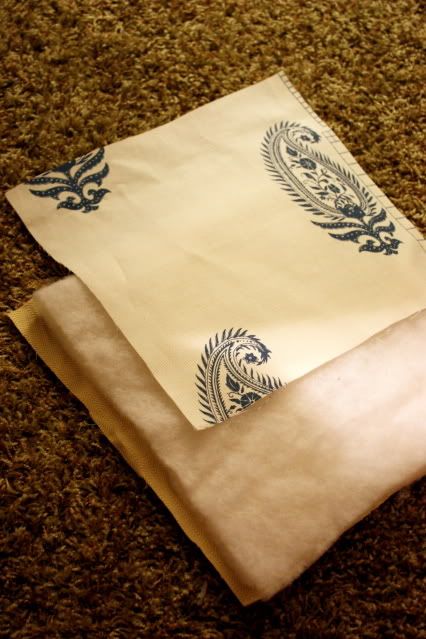 You are going to start pinning it all around. I like to have a ribbon hook on just in case I want to hang it up.

Like So...


Now pin all around ....
then the fun part. SEWING!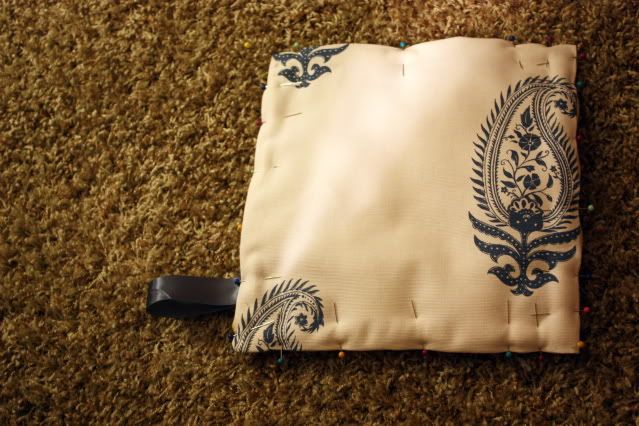 Got it all sewn. I like to sew down the center a few times to give it more strength. It gives it a nicer look.

Posted by

Diana Smith
at 8:23 PM
32 comments
Links to this post
Saturday, September 26, 2009
Monday, September 7, 2009
Thursday, September 3, 2009
Sunday, August 30, 2009